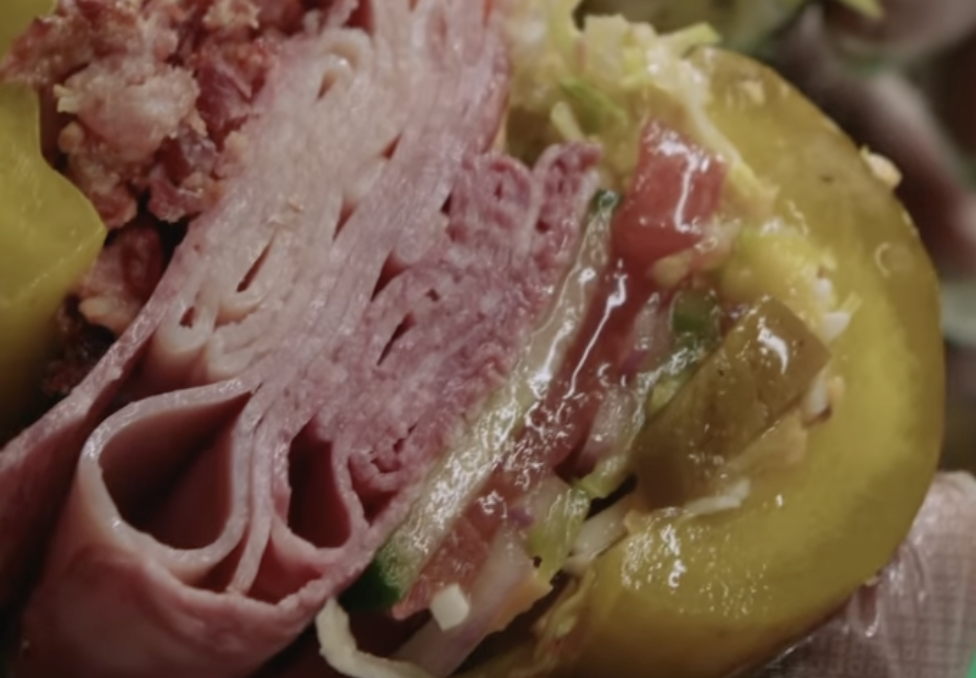 "What's the Dill" now serving stuffed pickle sandwiches
Drop the bread and grab a pickle instead!
What's the Dill Detroit?!?!?
Leona Gist-Milton knows - and it's a family affair over at 4088 W McNichols. They're serving up stuffed pickle sandwiches, cucumber wraps and tons more - even kool-aid infused pickle spears!
Leona grew up in Highland Park. Forging an identity and constantly moving forward kinda came naturally for her. "I have nine sisters and brothers, and I'm the second oldest."
Her family got some help through some tough times. And here's the coolest deal - that's how she began eating healthy.
"Focus: HOPE, city programs - we always ate healthy, so I'm a healthy eater. I came up with these sandwiches 'cuz of that. And I don't like bread that much," she laughs.
"My father was a big part of my life and always talked to me a lot about owning a biz, buying a building, getting it all together. But I was like most kids and didn't listen, became a mother as a teenager. But I always told myself - when my kids are grown - I'm gonna do it."
She enrolled in the former Teen Mothers Program through HP schools - where she got a lift from another key adult in her life.
"We're not leavin' out Miss Biggs. She inspired me to be somebody. I was a teen mom with two jobs and overslept for an exam once. She came knockin' on my door - got me up and ready."
And her unwavering grind - that's the sink-or-swim aspect of growin' up with nine siblings.
"I had SO many jobs growing up - everyone thought I was Jamaican cuz' I always had that hustle in me. I mean, to be honest, I started working when I was TEN years old - pushing baskets for older people at Focus: HOPE."
Being part of a program that shows love to our elders did something else for young Leona.
"I'm always trying to help people and I think that's what I'm here for. To help people. First of all my family, but I get people I just met spill their guts out to me."
In that case, it's only fair that she fills 'em back up. It's perfect harmony - Detroit all day.
Leona and her husband Kenny Milton are some of the warmest and funnest people you'll meet. Check em out and pay a visit ASAP!