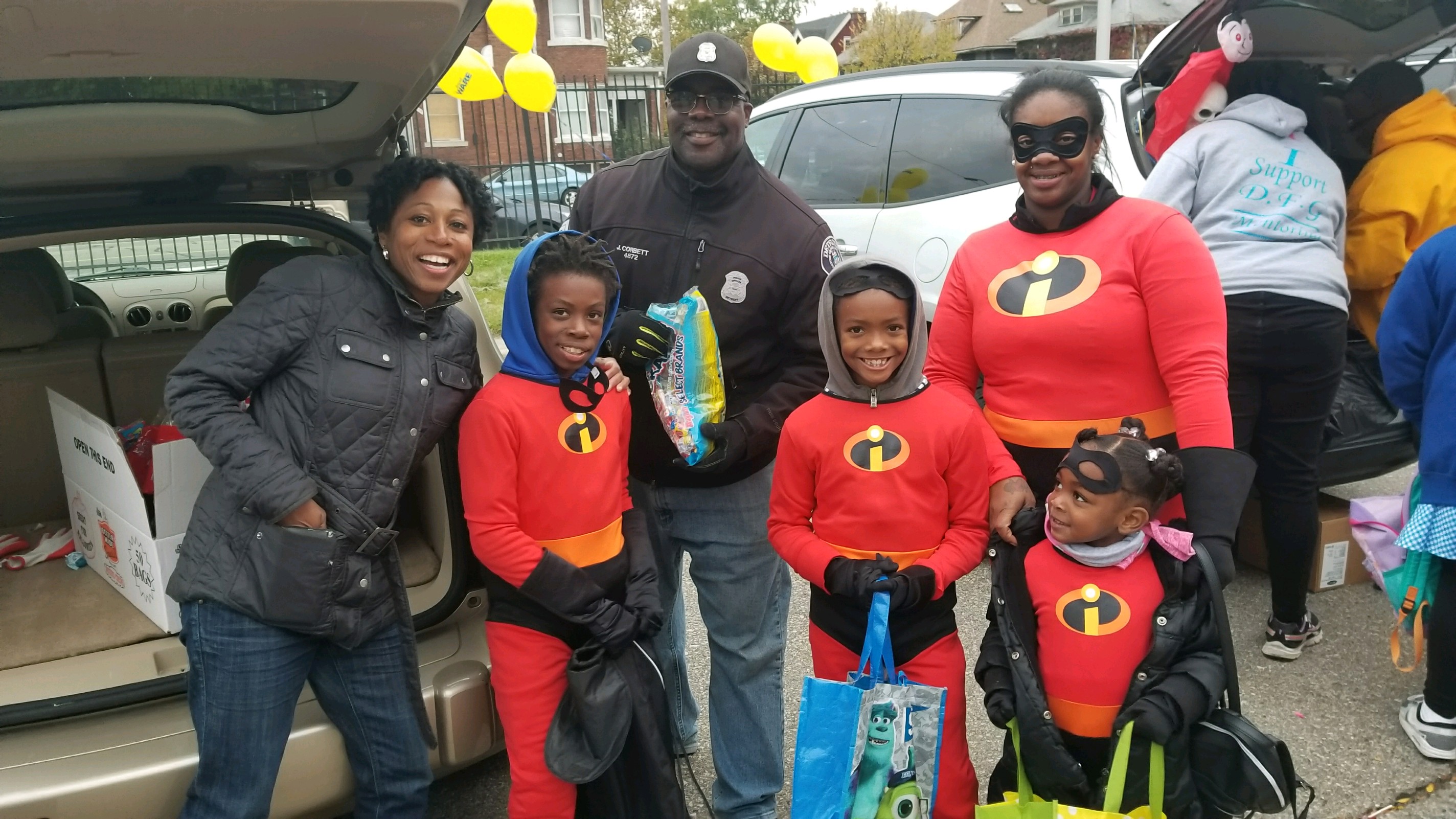 What should we call Angels' Night?
We're looking for new suggestions for the annual Halloween celebration
As you may have heard, the Angels' Night name and the annual nighttime patrols of city streets during the Halloween season is going away. But what should we call the annual tradition next year?
Over the coming months into October 2018, the City of Detroit's Department of Neighborhoods — your district managers — will be attending or holding community meetings to determine the name of Halloween festivities for next year and beyond.
For 2018, Halloween will be "given back to the children," as Detroit Police Chief James Craig said. But it's not just the kids; it's the neighbors, the community spirit, the feeling of reunion when we all come together during Halloween time. So what does that all mean to you?
One suggestion that was floated was "Halloween in the D," but we're always looking for additional suggestions. What are your thoughts? Leave your suggestions at theneighborhoods@detroitmi.gov.