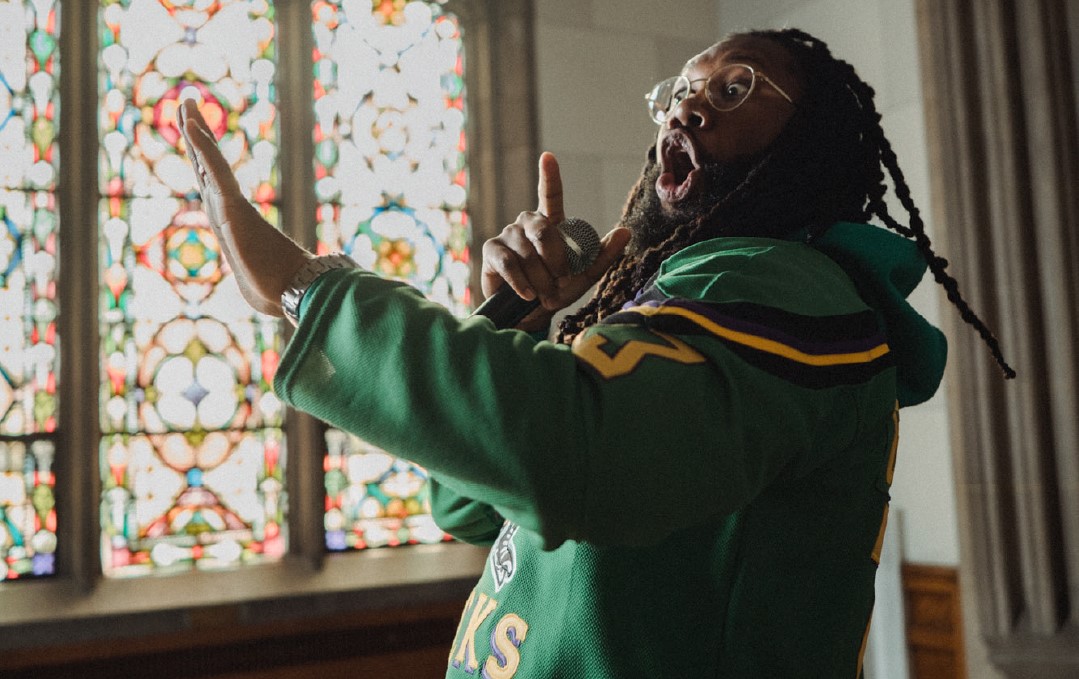 All the kids in Detroit wanna know - who's "Mr. E in the D?"
Education becomes a never-ending musical adventure
Mr. E in the D @mreinthed is for the kids. Our kids.
Think Schoolhouse Rock! With a hip-hop update.
With each new song and new episode, learning turns into magical adventures with groovy original music and vivid imaginations - brought to life by a role model FROM the community!
BIG REVEAL: Mr. E's full name is Emmanuel Smith. He's the dean of culture at University Prep Ellen Thompson Elementary.
Baby E was born at Henry Ford Hospital in Detroit, then spent his first decade in Inkster.
"We stayed out in Detroit for a while, then I moved out to Ann Arbor for high school" He also bounced from private to public at a most-pivotal time in anyone's life.
"Ninth grade I went from a private school – to Murray-Wright, which was like a total…" he motions around his head like his mind is being fully blown. "Then from Murray-Wright – to Huron High School (Ann Arbor)..."
But Ann Arbor, way out in Washtenaw – wouldn't become the farthest flung locale in his cool upbringing.
"Some family moved out to Oklahoma... and that was like, for two and a half years!"
Then we got some dope insight.
"Ya know, actually…my moving around a lot is kind of unique."
He goes on, "I got used to being the new kid, acclimating to new environments, being around so many different people with various backgrounds and cultures. I'm comfortable with…WHOEVER. Ya know, I get that, too, from my pops. Honestly, my pops can talk to ANYONE. He never met a stranger."
The key to adjusting in different environments, he explains - was learning how to embrace his best self. It's powerful stuff - and knowing how difficult life can be for ANYONE - he wanted to help others.
"I came through an alternate route," he says referring to how he got started in education. "Day camps, before and after-care programs - allowed me to have a different relationship with the kids than the teachers had."
He explains, "It wasn't FORMAL (he laughs). It was like: 'I SAID'A BOOM CHIKA BOOM!!!!' They knew ME! Mr. E! It wasn't like…Mr. Smith…I just grew more into that."
If you haven't yet - check out The Mr. E Show (@mreinthed) - produced by @cityofdetroit media!
#storiesfromdet #spiritofdetroit #cityofdetroit #blackeducators