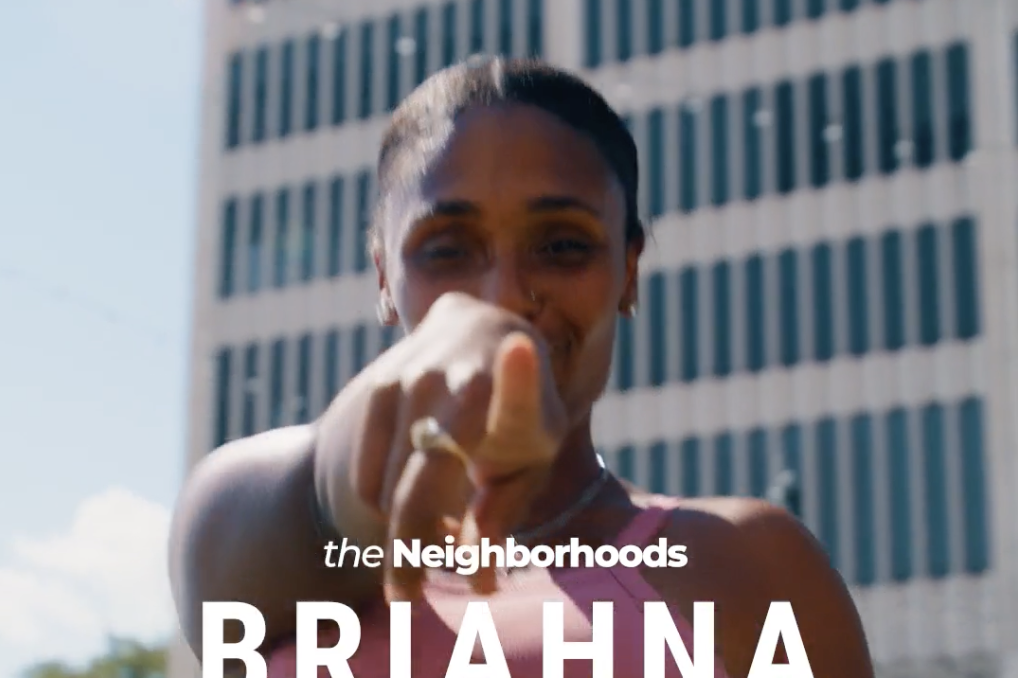 Hype up your entire lifestyle with Briahna Knowles
Hype Wellness has incredible programs for everyone
Need to HYPE up your routine?
Look to Briahna Knowles.
Since founding the Hype Wellness Group – a collective of wellness pros – she's been transforming bodies and minds wherever folks are open-minded and willing.
Anyone unsure need only look to her as a vision of hope.
"2015 - I went nearly 4 months without eating fast food. I lost 35 pounds off diet alone."
In total, she shed 65 pounds in 2015, blending diet with fitness for the first time.
"Both of my grandparents passed away within six months of each other. One from colon cancer, the other from diabetes and heart failure. My grandmother was only 65 years old."
She started to think more about the foods that always graced the family table.
"I'm talkin' bout country food. Soul food – all the time. Soul food, now, to me – is a delicacy. Whereas soul food to my family – is an everyday thing."
Changes became self-evident.
"One day I'm just like, 'I can eat a lil Popeye's.' And it was DISGUSTING. It was so salty and so nasty, it made me go – I'm good, I don't need that stuff."
With heightened self-awareness – and an acute understanding of the dietary and lifestyle trends in our community that work against us - she became passionately dedicated to making a total transformation.
She delivered her first-born through a C-section and needed to find a routine that wasn't harsh on her body, "but would still get the workout done," she explains.
Her yoga practices became much more involved from then on, involving her mental and emotional states for the first time.
She got so involved that she became a certified yoga teacher in 2019, and would eventually forgo a career as an event planner – to make wellness her business.
"Once I made it my business, it just picked up…it felt natural to gravitate and make it a big part of my whole entire life."
Hype Wellness is all that - and paying it forward. They have yoga classes for adults and children, and even offer a mindfulness development program for professionals. She's in our public schools and community centers - and in the summer does outdoor public yoga in Spirit Plaza.
Follow @thehypewellnessgroup for links and listings of everything they offer.