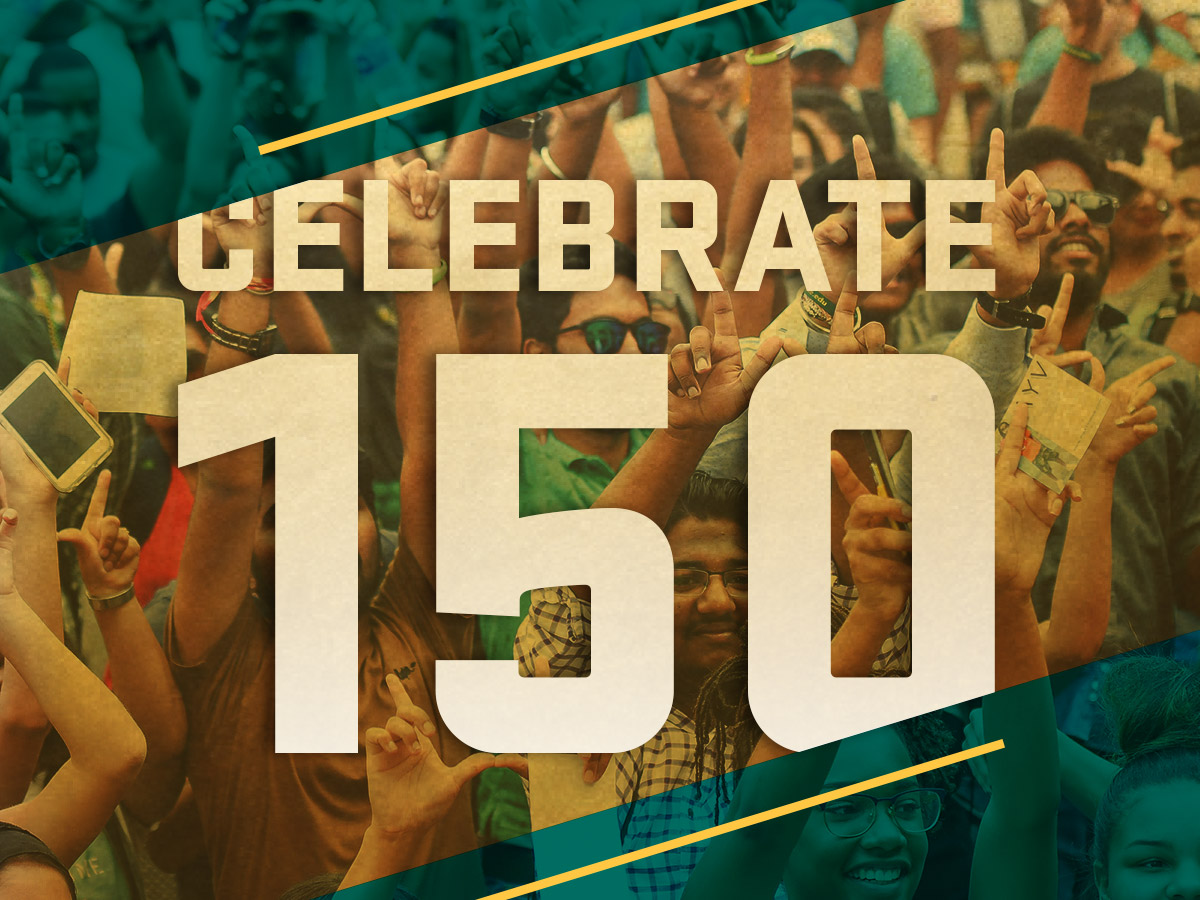 Happy Sesquicentennial, Wayne State! A look at some notable Detroit alums
These Warriors still have their hearts in Detroit
This year, my beloved alma mater, Wayne State University will be celebrating 150 years in the heart of Detroit. Originally founded as the Detroit Medical College, WSU has now become one of the 50 largest public universities in the country. A school this big is bound to be filled with greatness! Here's a list of some awesome Warriors doing amazing things in the city (yes, I was tempted to add my own name).
Kim Trent
A current member of WSU's Board of Governors, Trent earned her bachelor's degree in journalism and Africana Studies from the university in 1991. Her resume is impressive: Detroit News city hall reporter, communications director for former congresswoman Carolyn Cheeks Kilpatrick, Detroit regional manager for Sen. Debbie Stabenow and director of former Gov. Jennifer Granholm's southeast Michigan office. The Delta Sigma Theta sorority member is also a policy associate for Michigan Future Inc., serves on the Rosa Parks Scholarship Foundation (where she once was a recipient), and a past president of the WSU Organization of Black Alumni. Sis is booked and busy.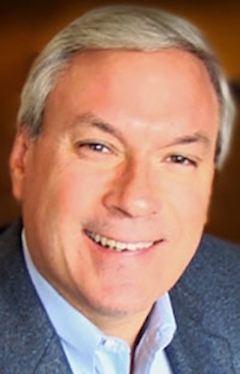 Paul Glantz
Founder and Chairman of Emagine Entertainment Inc., Glantz received a B.S. in business accounting in 1980. In 2011, Glantz was named one of the first "Pillar Award" recipients from the Irvin D. Reid Honors College. The CPA helped grow the theater chain to 46 screens across two cities. (Bonus: From now until May, current WSU students, faculty and staff can catch a flick at any of the alum's theater locations for discounted prices on specific dates. More details on that here.)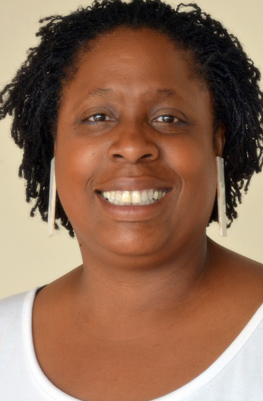 Alicia Nails
This Emmy award-winning journalist attended Wayne State's Law School and received her juris doctorate in 1993. Now serving as the Director of WSU's Journalism Institute for Media Diversity, Nails mentors and molds up and coming minority journalists (Editor's note: Me included), providing them skills and experience to help them diversify newsrooms across the country. Nails sits on the boards of the Detroit Chapter of the National Association of Black Journalists and BLAC Detroit magazine.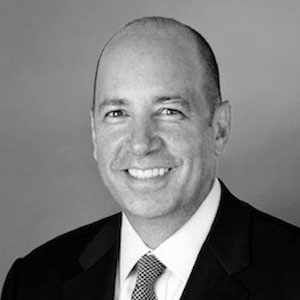 Matt Simoncini
Another Mike Ilitch School of Business alum, Lear Corporation's CFO earned his bachelors in accounting in 1985. As a leader at the Southfield-based company, Simoncini was instrumental in the opening of the $10 million Lear Innovation Center in downtown Detroit, which aims to develop new automotive and non-automotive business opportunities in collaboration with collaborate with the College for Creative Studies (CCS) and WSU School of Engineering students. The 2011 Distinguished Alumnus recipient is currently in the running for Crain's Newsmaker of the Year award.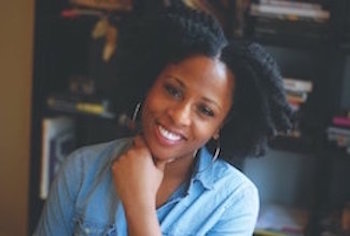 Cornetta Lane
The founder of Pedal to Porch and Detroit Dialogues graduated from WSU with a bachelor's degree in Middle Eastern Studies in 2011. Lane's "Detroit Is Not A Blank Canvas" speech at the 2017 Detroit Policy Conference was a captivating story about how she came up with the idea to fight the rebranding of Detroit's neighborhoods through storytelling and bike tours. Pedal to Porch even won a $30,000 grant from the Knight Cities Challenge. (Also! Lane was a judge in The Neighborhoods' recent cooking showdown at Eastern Market; watch the full episode here.)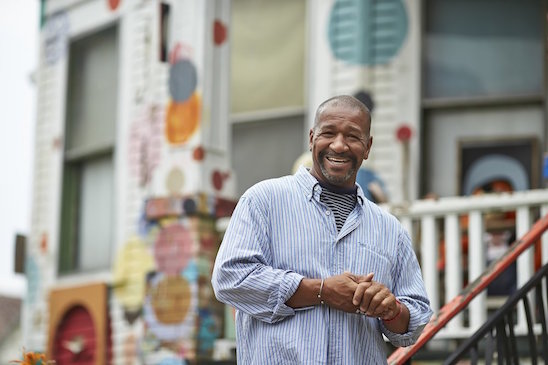 Tyree Guyton
The Heidelberg Project's creator Tyree Guyton studied art at WSU as well as Marygrove College. WSU commemorated the 20th anniversary of the public art installation in 2007 with a special exhibition of Guyton's work and a large-scale, outdoor sculpture. The Heidelberg Project was Guyton's response to the decay spreading through Detroit in the 1980s. Through the project, Guyton set out to change the view of deterioration into a message of beauty and hope.
Honorable mentions
These Wayne State Warriors may have left the city but they definitely deserve a shout out for their Green and Gold Pride!
Lily Tomlin
The outspoken star of Netflix's "Grace and Frankie" attended WSU from 1960-1962. She received an honorary Doctorate of Fine Arts in 1988.
Helen Thomas
This WSU alumna broke the glass ceiling by becoming the first woman to be apart of the White House Press Corps. The university had an award named after her, the Helen Thomas Spirit of Diversity award, though it was later removed when reporter made anti-Semitic comments.
Casey Kasem
The voice of America's Top 40 and Shaggy graduated from WSU in 1957 after majoring in speech education. Kasem was a pioneer in radio and TV and also voiced Robin in the early atman cartoon.
Garth Fagan
Garth is my favorite WSU alum because of his incredible work on Broadway's "The Lion King." The Tony award-winning choreographer graduated from WSU in the 60s and took up residence at the Maggie Allesee Department of Theatre and Dance in 1998 right after choreographing the hit musical.
Della Reese
Detroit's own angel briefly attended WSU but had to drop out in 1949 due to her mother's death.
Joique Bell
Before going to the NFL, Bell led WSU to an almost championship my first year in college (I got to travel to Alabama for the game). Graduating in 2009 with a criminal justice degree, Bell returned to WSU in 2014 to earn a master's in Sports Management.
WSU is hosting a Sesquicentennial Celebration, today, Jan. 26 at 2 p.m. The event is free and open to the public. You can RSVP here.