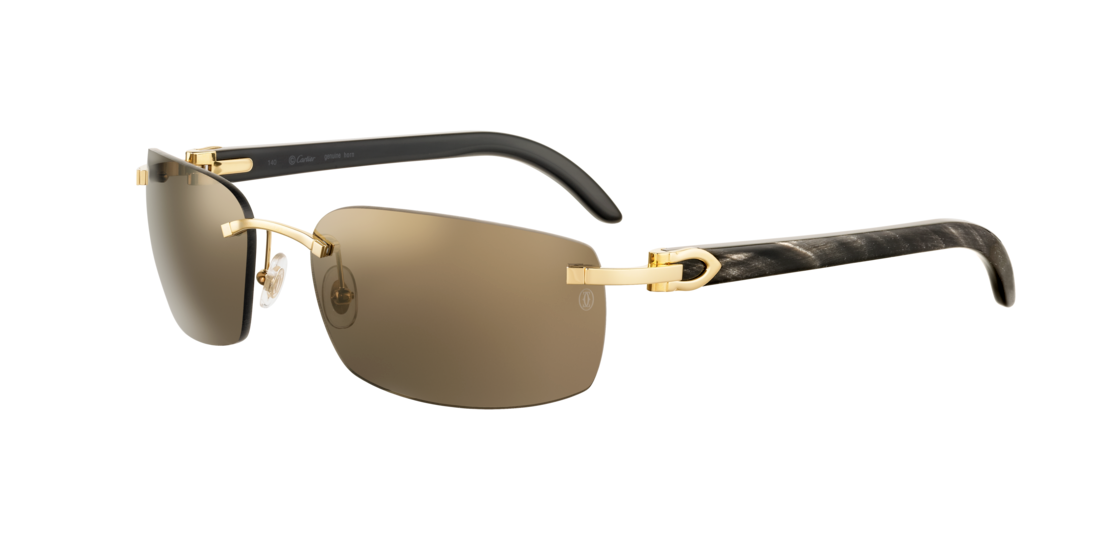 GQ: Connecting the dots between Carties, Detroit and violence
A must-read story on the local culture of buffs
Back in June, a writer named Zach Goldbaum contacted me about a story he was writing for GQ about "Cartier sunglasses" and asked if I could put him in touch with the Detroit Police Department about the violent crimes associated with them. I forgot about that email exchange until now, when a story from Goldbaum about Cartier glasses – yaes, buffs, whatever your preferred term may be, but let's not call them "Cartier sunglasses" as long as you're in this city – surfaced on GQ.com this week.
The link to the story leads to an error page, but Detroiters have been floating around a cached link. (I emailed Goldbaum to find out why, and I'll update if I have a response.) But the very well-written story examines a touchy subject sadly familiar to all of us here.
Goldbaum digs deep into the relationship between Detroit hip-hop and yaes, starting with how Cartier glasses arrived in the city proper two years after the riot (or rebellion) in 1967:
In 1969, Dr. Herman Bennett opened Au Courant, one of the first licensed Cartier eyewear dealers in Michigan. Two years earlier, a speakeasy raid ignited latent racial tensions and sparked the most violent riot of the 1960s. After five days, 43 people lay dead and the events were the beginning of Detroit's plunge toward economic desolation. The population nosedived as residents relocated to the suburbs, but while white flight robbed the city of business and jobs, Dr. Bennett became an unlikely beneficiary of the demographic shift. With a brand new luxury eyewear store situated on the outside edge of the city, he soon found out that Detroiters could not get enough Cartier glasses.
For all of its luxury status, it's undeniable that the culture around Carties has had an impact on Detroit's reputation as a violent city.
Factory workers were the first to glom on to Carties, no doubt thanks to generous wages from working on the line. But as the automotive industry began to wane stateside, Goldbaum notes that drug dealers and their associates became fans of the pricey frames – and here's where it, unfortunately, gets bloody.
Because of not only the cost to purchase glasses (prices still range from at least $2,000) but also the insurance cost for a retailer to sell them, they became a coveted status symbol. Sure, you could get away with a pair of fakes in Detroit, but we all know the real deal is what matters. And if you can't get it legit, you resort to other means:
Between 2012 and 2016, Cartier glasses figured in nine homicides, 17 non-fatal shootings, and 2,158 robberies. There was the time in 2014 when, in exchange for a watch and Cartier glasses, Timothy Jones helped a neighbor dispose of his wife. And there were the trio of carjackers who drove off with $1,600 in cash and a pair of vintage frames, or the two-man holdup crew that deprived a 29-year-old of his glasses and, for a time, the use of his right leg.
For all of its luxury status, it's undeniable that the culture around Carties has had an impact on Detroit's reputation as a violent city. I'm going to disagree slightly with DPD Chief James Craig in the GQ piece, but I will add that the violence around Carties is nothing we celebrate. But it must be acknowledged.
Give the whole GQ feature a read, because if nothing else, at least it explains how buffs and Detroit became synonymous, and even touches on the fact that the frames may be getting — uh-oh — gentrified. (And get into the fact that a national outlet is thoroughly discussing Blade Icewood – when will your locals?)