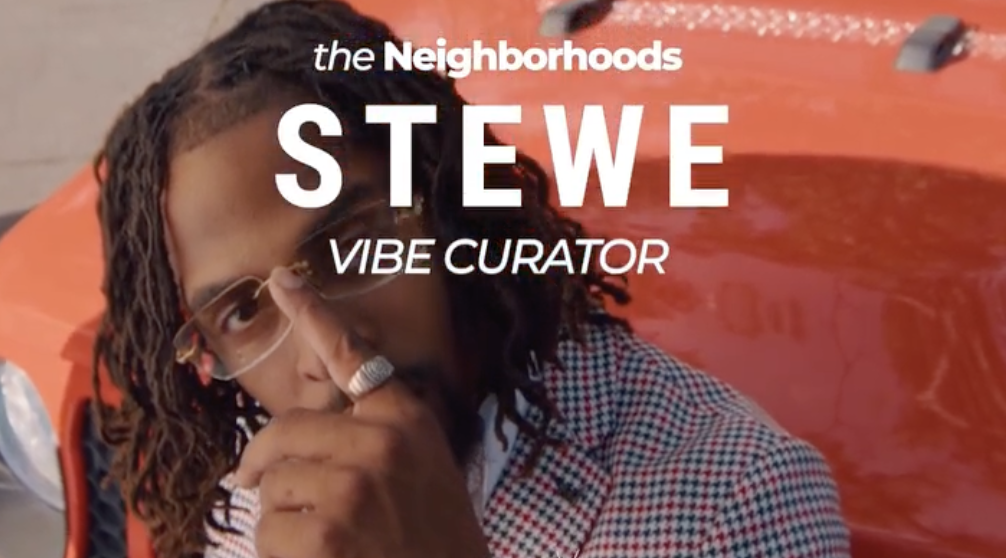 Stewe is a cultural renaissance man proudly reppin' Detroit
Meet your west side vibe curator
To bottle Stewe's "west side player vibe," you'd need equal parts Jamaican irie and Motor City rawness.
He's an entrepreneur by bloodline. A fashion icon by style. A broadcaster and brand ambassador by trade. Oh yeah, he's also a working actor and an evolving musician.
Before he was old enough to drink (or even be inside a club) – he established himself amongst the copious ranks of party promoters and brought good times, while creating jobs and making money.
"I graduated from U-D Jesuit when I was 16 and lived on the west side. But I had this abundance of friends all over…We threw house parties. Everybody had good times…I just thought, why not a hall? I wasn't old enough, but I did it anyway."
He found a central location on the Detroit/Dearborn border.
"I ended up inviting everyone from everywhere. And it was a HIT, ya know? So I started this company called ViceTeam Entertainment – that's still up n' running today."
His parents are both from Jamaica and moved to Detroit in their teens. Pops slid into the streets early on, but Stewe's grandpa kept a watchful eye and checked him before he went too far.
"…So my dad started turning a new leaf. He ended up getting a job with Ford…but always kept up his hustle."
His mother worked with the family restaurant Caribbean Citchen at 6 Mile and Wyoming, while working on a degree from U-M. She became a clinical social worker. His pops also did well with some real estate investments. But while Stewe was moving in one direction, mom pushed him to go into nursing.
He gave it a solid go and developed a deep appreciation for the profession - but knew his calling was elsewhere.
ViceTeam was throwing huge parties inside popular clubs.
He created an online interview show, began working on music, and even ventured into acting with a role in "Buffed Up!"
In the club he connected with radio DJs like DJBJ and Shorty Da Prince - who were doing live remotes.
Eventually BJ called. "I have an opportunity for you to be an on-air intern on my show. I was like WHAT?!?!"
Stewe followed his gut and continued to blow up.
His trail of NextGen entrepreneurship is not just a blueprint for success but hope for the next wave.