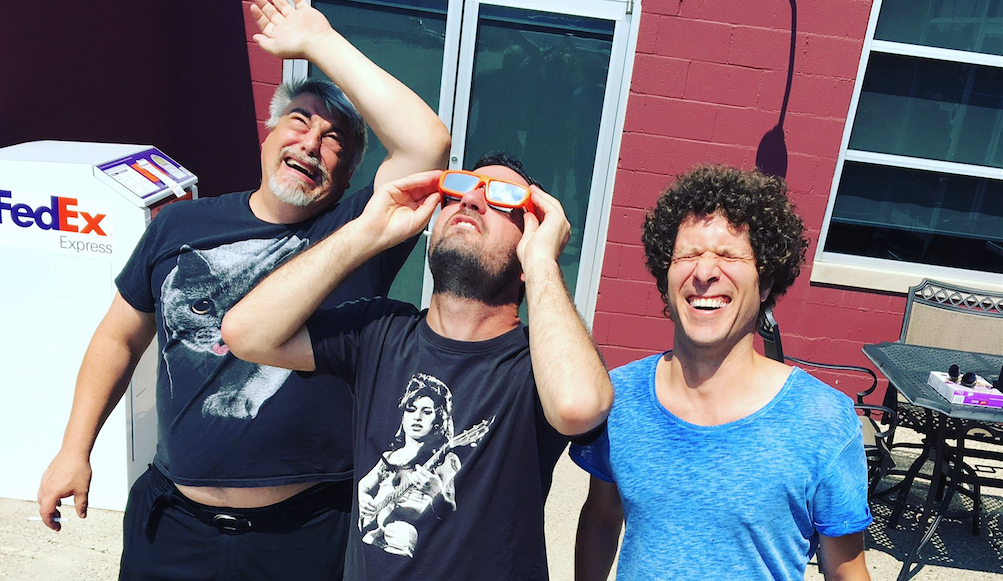 Sources: Metro Times plotting move to Midtown
The alt-weekly looks to return to Detroit after a four-year absence
Ferndale-based Metro Times could soon join a growing list of businesses relocating to Detroit as the alt-weekly scopes out a prime location in Midtown.
Two sources -- a current employee and a former employee -- with knowledge of the newspaper's plan say the paper is eyeing space near HopCat on Woodward Avenue. "They put in an app for the place there," a source says, and "it will be a lot easier for Violet (Ikonomova, news writer) and Tom (Perkins, dining editor) who are constantly driving back and forth during the day."
MT moved to Ferndale from Greektown in 2013. If and when MT returns to Detroit -- a move back home is in concordance with statements from MT's Cleveland, Ohio-based parent company Euclid Media Group last year -- it will have to reckon with the fact that it is re-entering an 82% black city with a nearly 100% white reporting staff, save for the occasional unpaid intern of color from Wayne State University's Journalism Institute for Media Diversity (in an era where unpaid interns of color face severe career limitations). And prior to moving to Ferndale, the paper had a larger masthead, but staff has diminished amid struggles with profitability and budget cuts. Even current staffers as of last month are "not feeling secure" about their current positions there.
The Neighborhoods put in a call with Euclid, but a number listed for the publisher led to the Cleveland Scene, that city's alt-weekly. A voicemail was left with Euclid's last-known public relations representative.
When Metro Times last called Detroit home, it occupied space in Greektown.
When MT last called Detroit home, it occupied space in Greektown. In the four years since moving to Ferndale, the paper has had numerous changes in management, reporting style and personnel, some of which are still ongoing.
MT has had a revolving door of (mostly white, mostly male) top editors; its only female editor in the last four years was ousted following a clash with the paper's Ohio management. News writers, copy editors, food writers and web editors have also come and gone, in many times only holding masthead space for less than year.
But in recent weeks, the paper has boosted its coverage of Detroit neighborhoods with a new campaign called Neighborhood Flavor, brought to over-21 readers by Tennessee-based distillery Jack Daniel's. You can see MT's photo gallery of Detroit's neighborhoods, which mostly feature photos of bottles of Jack Daniel's Tennessee Honey, here.