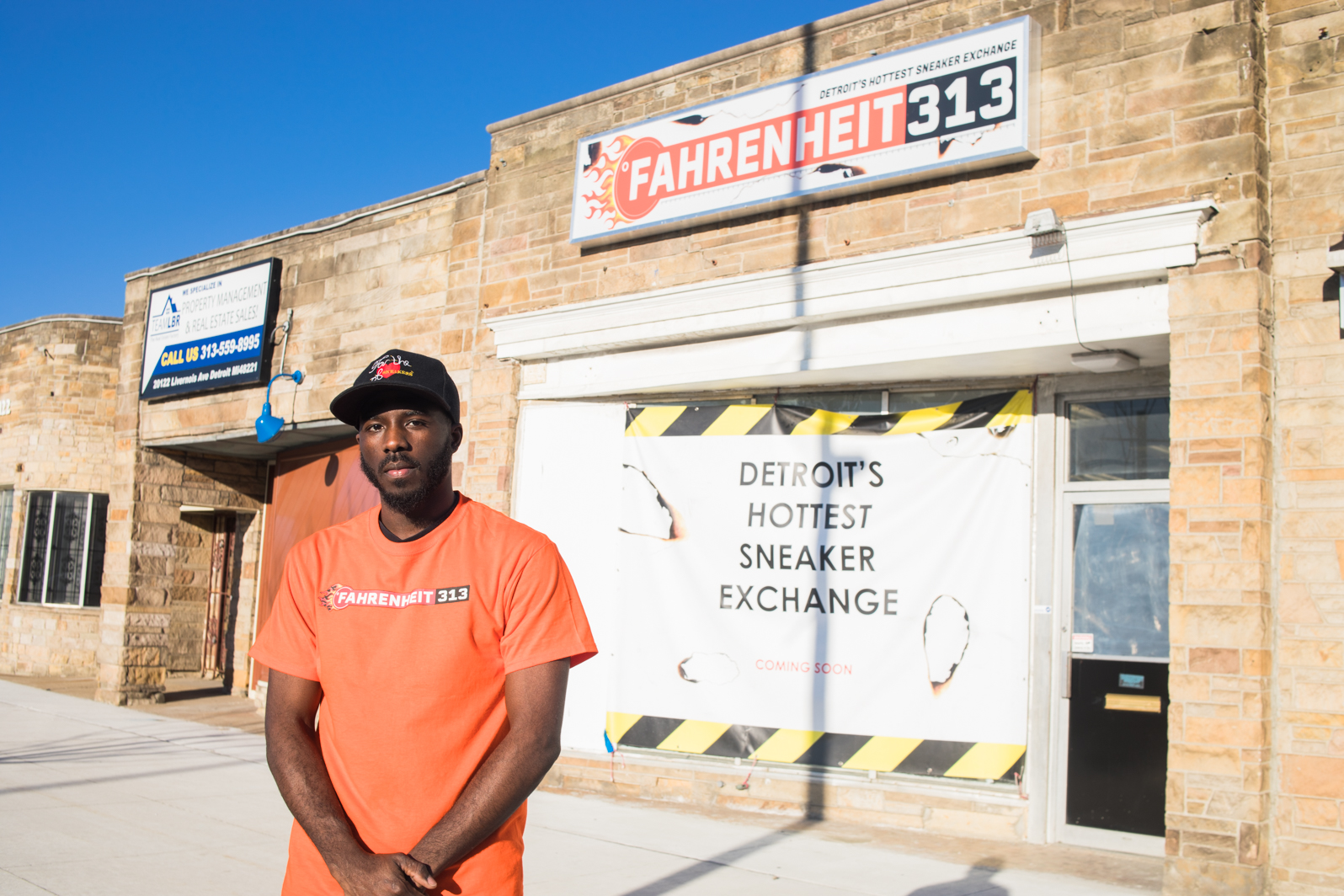 Sneaker trading makes a new home on the Avenue of Fashion
Fahrenheit 313 is bringing the heat
Think StockX but for the local shoe connoisseur. That's what Fahrenheit 313 is bringing to the Avenue of Fashion.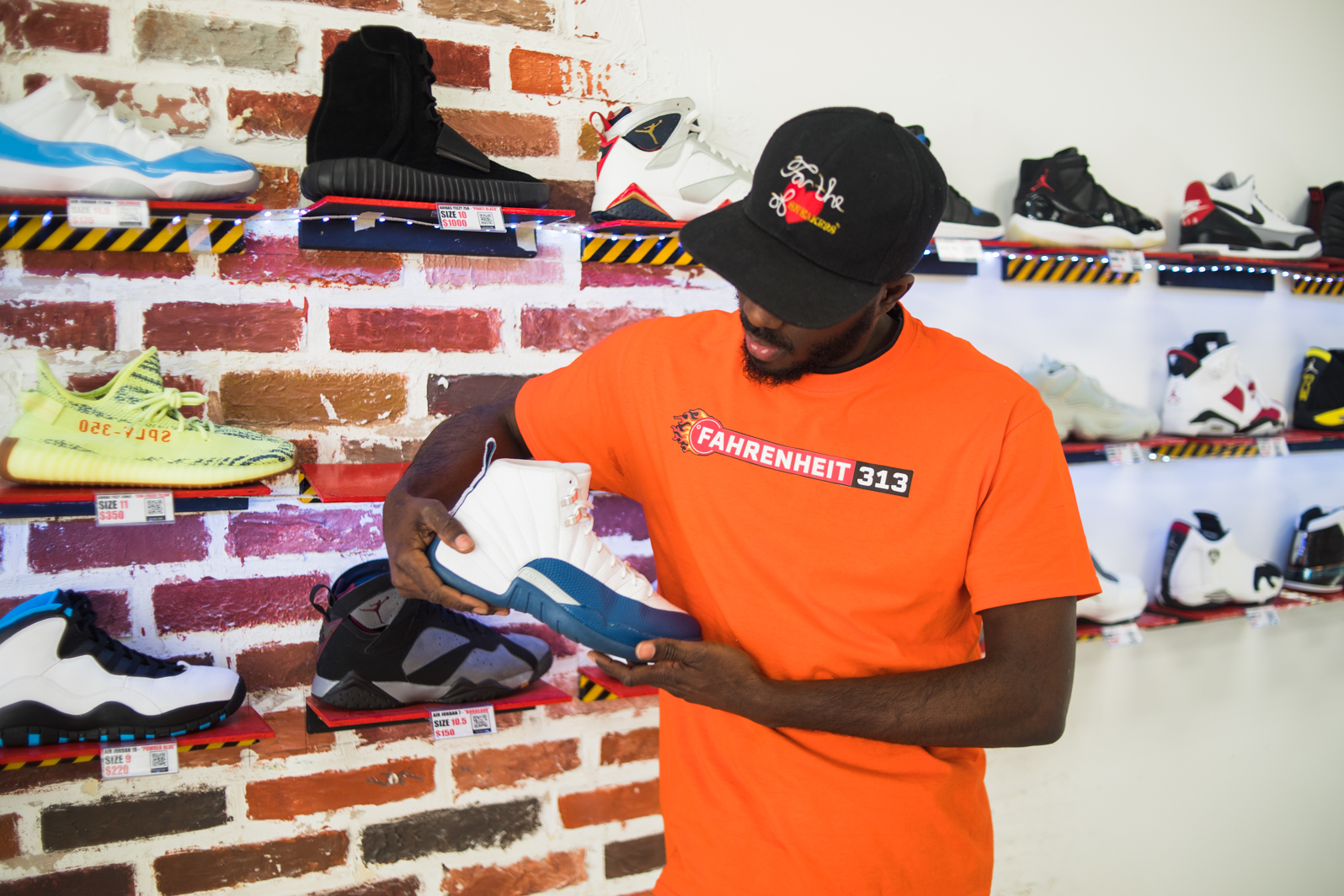 Frederick Paul II is the owner and has brought the brand a long way since his college days. What started as a way to get rid of shoes and earn money for college fees has now turned into a brick and mortar business in the historic Livernois corridor. The Heat Factory is now Fahrenheit 313 due to Paul's love for his city. "It's the same thing but hotter," he said. 
Fahrenheit 313 provides sneakerheads an avenue to buy, sell and trade gym shoes locally. "I actually see StockX as our biggest supplier," Paul said. "StockX is a huge machine but Fahrenheit 313 is grassroots." 
The shoes brought in-store go through a vigorous but comprehensible appraisal system. Paul and his team determine whether the shoes can be classified as deadstock (brand new), very good, good or more. Once the condition of the shoes has been determined, they are cleaned and restored before being put on the shelves. A unique factor of the store is that QR codes are available by each shoe. Customers that scan the code are taken to the Fahrenheit 313 site to examine the shoes without having to wait on an associate's help. They can also buy them right online and have them brought to the front. 
Paul is one of nearly 20 businesses that have opened on the Livernois corridor since the reconstruction to make the district more walkable. He now joins the ranks of other business owners, such as Clement "Fame" Brown and Al Bartell, creating economic development in the area. 
"It's perfect timing," the Renaissance High School graduate said. "It's so much excitement going on over here, looks amazing and everyone has that feeling like 'Yeah, it's about to go down this summer.'" Paul said he has been welcomed with open arms by other entrepreneurs in the area. 
In addition to the shoe resale arm of the business, Fahrenheit 313 also sells original merchandise. Its next line will pay homage to Detroit service workers. The line includes a jacket inspired by the UAW uniform and a hoodie modeled after a construction worker's uniform.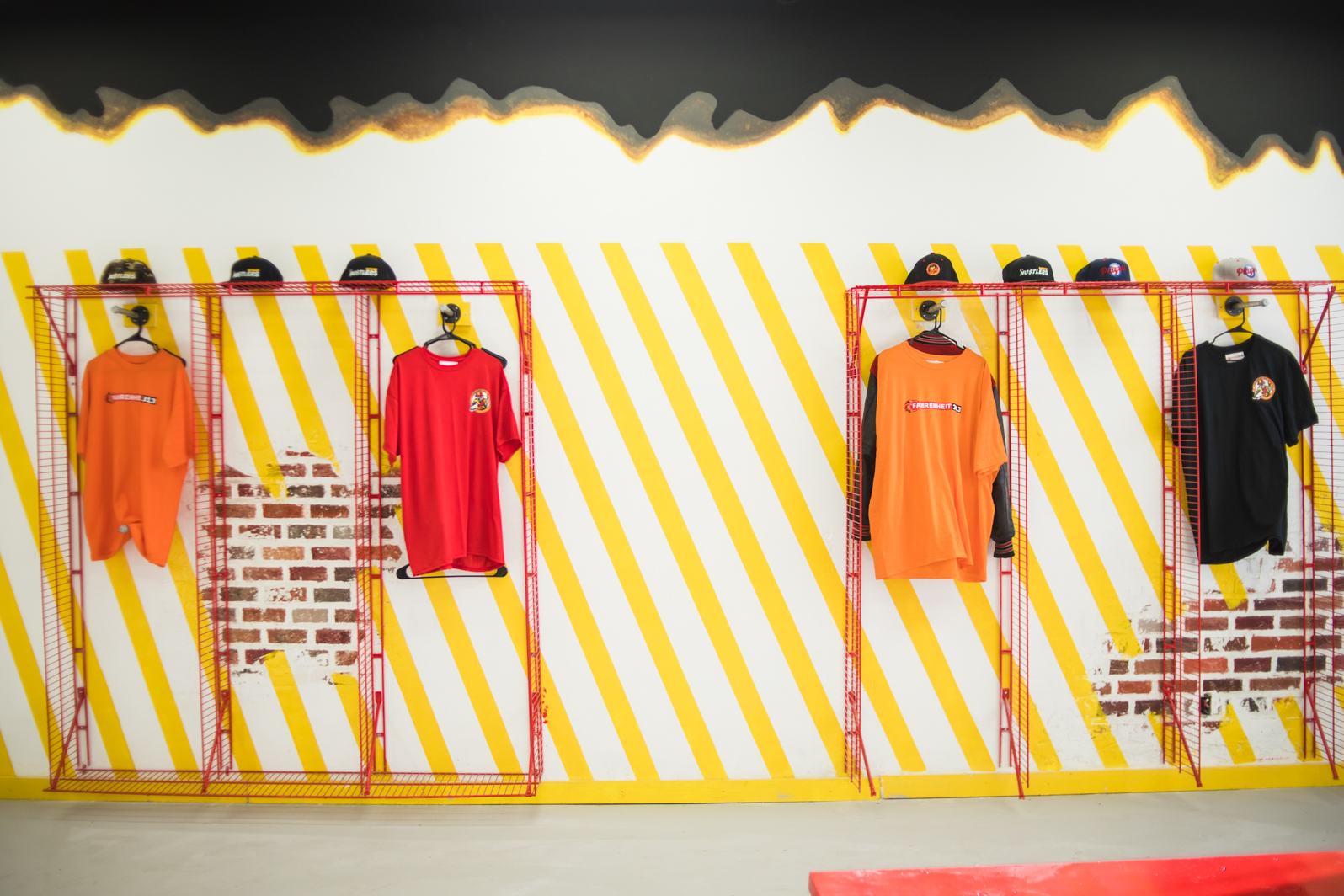 As a first-generation entrepreneur, Paul is also making sure customers can see their dollars being put back into the community. Since 2017, Paul has produced the City Champions series that features a charity flag football and baseball game as well as a 3-point shoot out. Proceeds from the series fund Paul's backpack giveaway for deserving students. 
Fahrenheit 313 at 20114 Livernois Ave. officially opens its doors on 3-1-3 Day (March 13) at noon with a ribbon-cutting. The celebration goes until 8 p.m. with a live DJ, shoe raffles and a surprise every hour. There will be a giveaway for the first 100 guests as well. 
photo credit: Cyrus Tetteh