Mother-daughter creating buzz with new Eastern Market eatery
A taste of Nigeria courtesy of Luffy's Kitchen
These veggie pies are blowin' peoples' minds!!!
LUFFY'S KITCHEN (@luffyskitchen) is a new Detroit-based food vendor serving up amazingly authentic Nigerian dishes.
They've made a huge impact in Shed 2 of Eastern Market but heads up – Sept 28 was the last Tuesday Market of the year!
Keep a look out for them next season...
But let's back up, though, real quick - and get acquainted with the beautiful fam behind Luffy's.



"Cooking Nigerian food is one of the many ways we make ourselves feel at home," says Funlola Ibironke.
Together with daughter Aderonke, Funlola has been serving up authentic tastes of Nigeria for hungry locals and their growingly-well-discerned palatable preferences.
Menu items vary a little, but early takers can expect fresh meat or veggie pies and sausage rolls for starters.
Or load a plate with Jollof rice and chicken. Toss in some plantains. Everything is made fresh daily.
@storiesfromdet had a blast hanging with mom and daughter all day back in August!
Aderonke is 28. Shout out to Cass Tech for HS, WMU for college and LSU for her masters.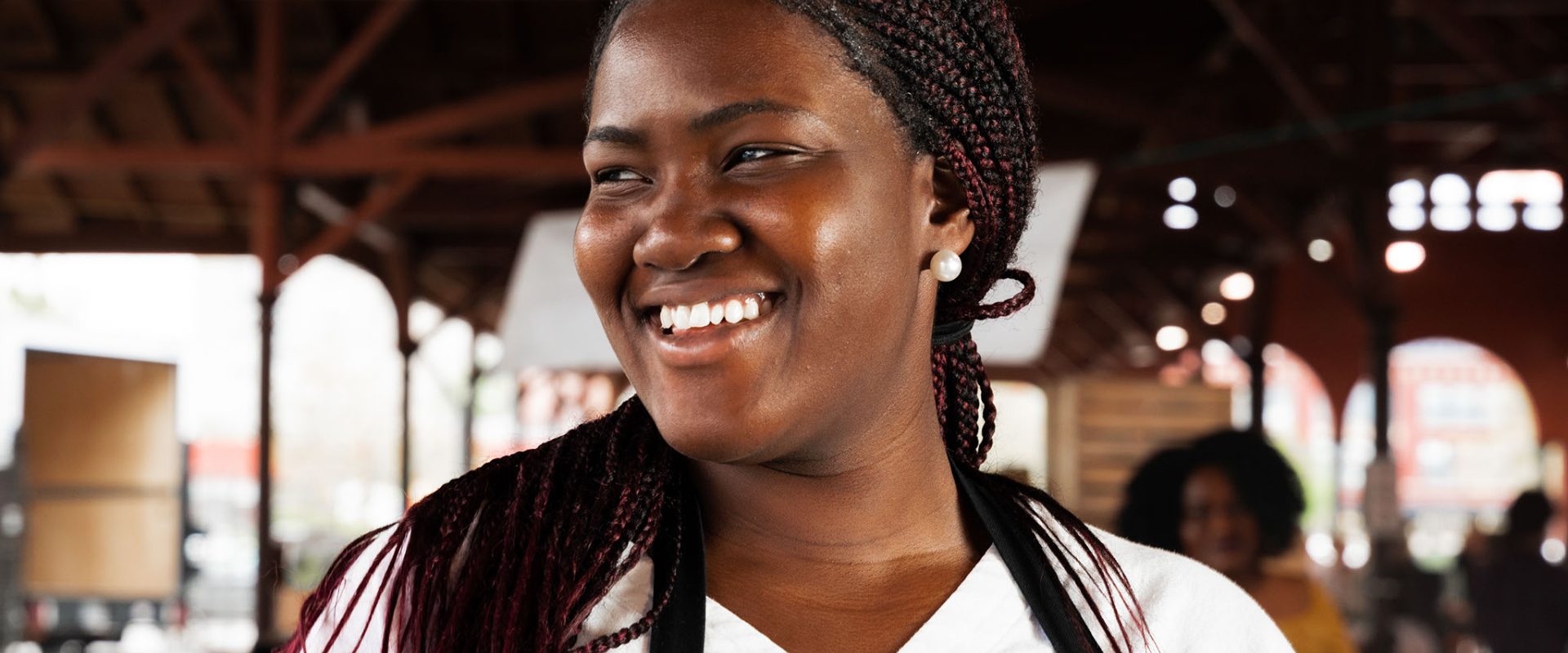 "As a little girl, I was attached to my mom, which is how I learned most of her recipes. I always wanted her to open her own kitchen someday," she says.
That day remained elusive as she got older. She pursued public policy and creative arts while mom worked in general healthcare. She'd often cook for family and friends in her spare time. Then COVID hit.
"She chose not to return to work because of the pandemic – which opened up more time for cooking," Aderonke tells us.
Luffy's is an abbreviation of mom's maiden name. "Before we ever had a business card, she knew she would call it Luffy's Kitchen!"
Opportunity rising y'all. This is how it looks. And it tastes even better!