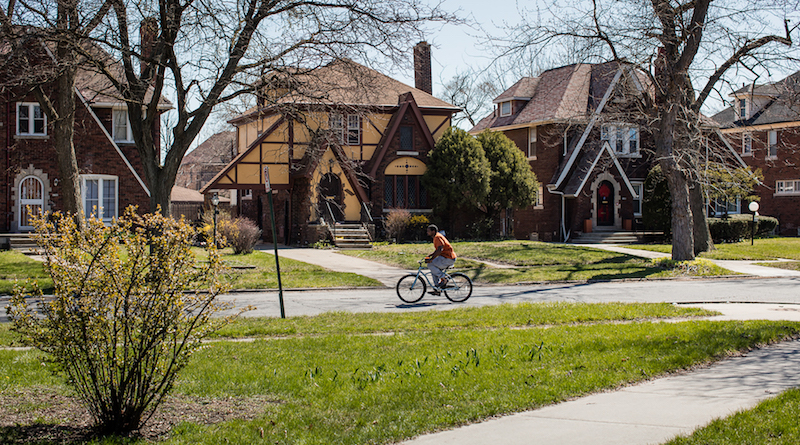 Listen: Planners discuss history, future of Russell Woods and Nardin Park
Bike lanes off Dexter? A reality
On our latest episode of "139 Layers," City of Detroit Planning Department planners Briana Mason and Chisara "Chi Chi" Brown discuss with chief storyteller Aaron Foley the master plan for Russell Woods and Nardin Park, two adjoining westside neighborhoods that fall into the City's Strategic Neighborhood Fund efforts.
Most Detroiters would probably not recognize the names Russell Woods or Nardin Park, but they certainly know the intersection of Dexter and Davison where both neighborhoods lie. In this discussion, the planners discuss what the future holds for both areas, how you can let them know what you'd like to see, and when the changes are going to happen.
To listen to recordings from our entire podcast suite, visit our Soundcloud account here.