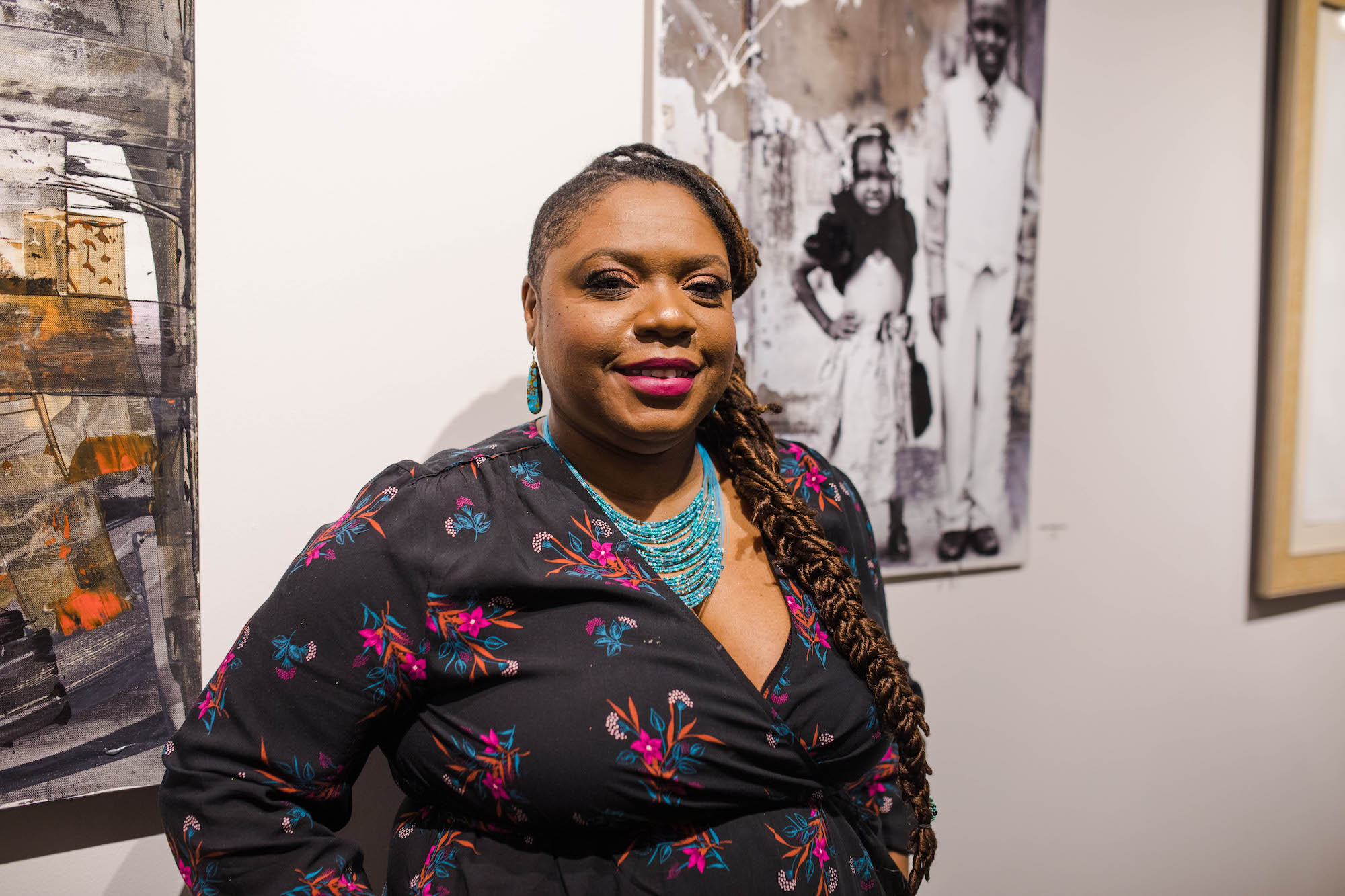 How one Detroit woman plans to spread the importance of art along Grand River
The Norwest Gallery of Art is the newest springboard for city's creatives
Asia Hamilton grew up two miles away from where the Norwest Gallery of Art now stands. The gallery, housed within the Grand River Annex at 19556 Grand River Ave., was created to give Contemporary African and African American artists a platform to showcase their skills. "Détroit Noir: A Celebration of The Black Aesthetic" is the gallery' first exhibition and features art from local artists such as Darryl Terrell, Desiree Kelly and Hamilton herself. 
"It's just the color and energy of the pieces that really come to life and speak to you," Hamilton, a Detroit-based mixed media photographer, said. The collection features all kinds work from still photography and portraits to abstract pieces.
The first of many events to take place at the Norwest Gallery, Hamilton said the art highlighted won't just be from African and Black artists. She and her team are currently working on a project with Iranian women. "Even though our focus is |LS|on promoting|RS| black art, we still want to be inclusive of everybody," she said. "It's a cultural collaboration and we just want to be able to bring the arts together." The event will take place in March in honor of Women's History Month. Hamilton even teamed up with jessica Care moore and Black Women Rock! for the event. 
"We want to be able to color this area and bring life," the Columbia College graduate said. Hamilton will be doing a mural in the Live6 area soon as well. In the future, Hamilton wants to create a bus tour focused on Detroit's amazing art along Grand River, starting from Downtown and ending near Brightmoor. "I want to bring together the Grand River corridor," she said. 
Hamilton believes that the gallery's mission is to educate the community on the importance of collecting art again. "A lot of people buy houses and they put these prints from Ikea up," she said. "It's necessary to have art that speaks to your soul and speaks to your house; so, my goal is to insert that color and artistic vibe into someone's life." 
In addition to the many exhibitions planned for the gallery, Hamilton says the space is available for artist residencies and workshops. "Workshops are our biggest thing because we are offering an opportunity, not just for you to see the work, but to learn how to do it too," she said. Workshops are open to all skill levels. 
"I feel honored to bring art to my neighborhood and I plan to spread it all the way down to the St. Mary's Quarry area," Hamilton said. "I could have done something in downtown or Midtown but wherever art is, people will come."
To find out more about the Norwest Gallery of Art follow them on Instagram or visit them online at norwestgallery.com.