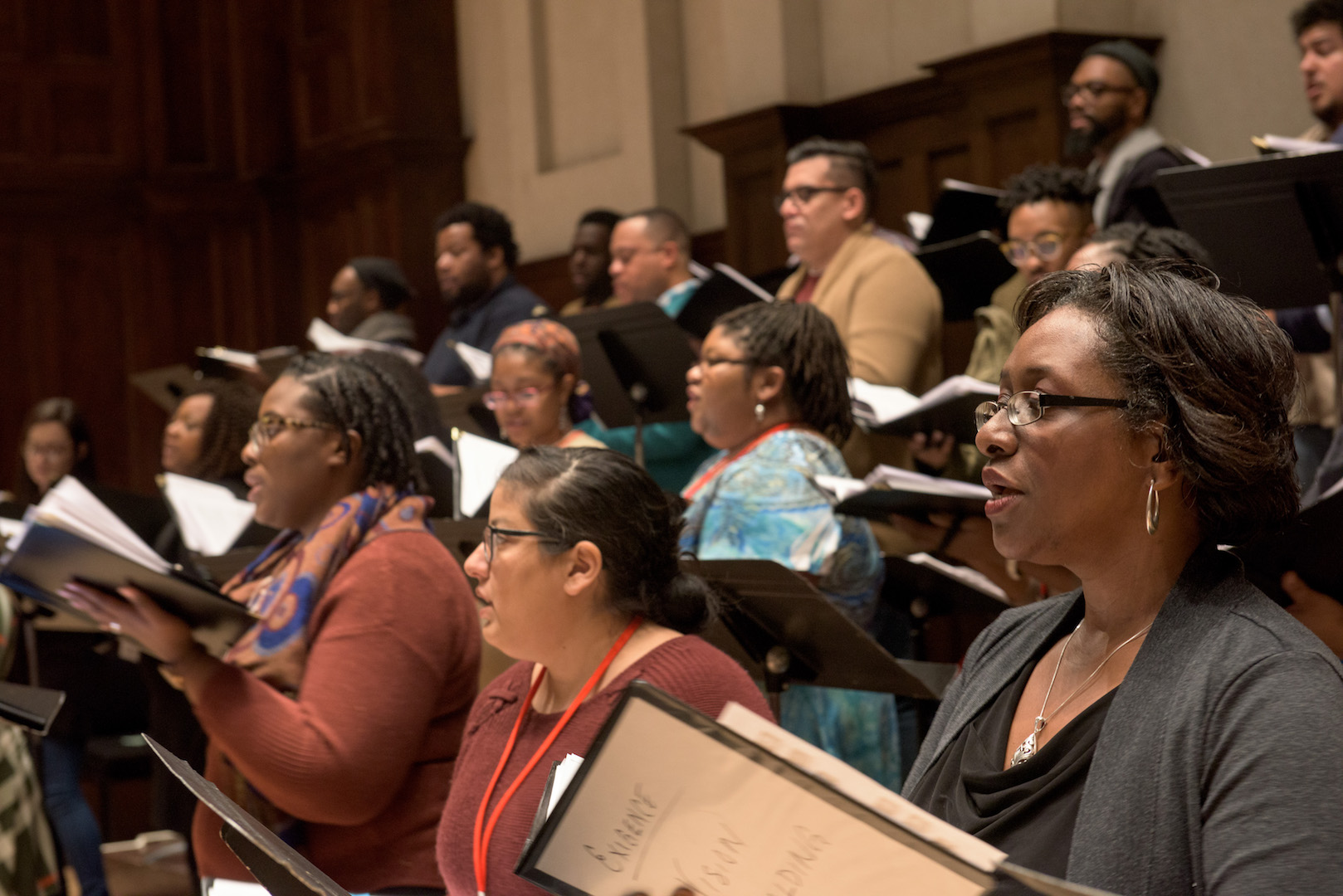 Diversity in the Choir Stand
EXIGENCE gives Black and Brown voices the chance to sing with inaugural concert
When it comes to performing classical music, one musician believes it's high time to bring some color to the stage.
"When we think about the arts, specifically through concert and classical music, you still see a lot of non-Black and non-Latino faces," said University of Michigan Director of Choirs Designate and Conductor Eugene Rogers. Rogers is on a mission to fix that lack of diversity in collaboration with the Sphinx Organization. Together, Rogers and the non-profit organization have launched EXIGENCE, a professional vocal ensemble compromised of black and Latino voices. 
"This will serve as a platform for blacks and Latinos interested in the classical arts to serve as role models for the next generation and hopefully give them a chance to launch solo careers," he said. 
Rogers is partnering with the Sphinx Organization to launch this initiative. Known for opening doors for young musicians of color in orchestral music, Sphinx will be expanding upon their vocal performance programming with the addition of EXIGENCE. "I've known Afa and Andre |LS|personally|RS| for years so it's nice to work with such a profound organization on this groundbreaking initiative."
EXIGENCE will celebrate their launch with an inaugural concert at the historic Hartford Memorial Baptist Church on Friday, Feb. 2 at 8 p.m. 
"It's humbling to have our first concert at this historically black church that has always celebrated choral and classical music." 
The Grammy nominee says concertgoers can expect to hear not just classical music but South African, Korean and Southwestern U.S. music as well. There will be 31 choir members at this performance from all over the country. Rogers said three are from Mexico. 
Titled "EXIGENCE: A Vision Unfolding," the three part concert will focus on the past, present and future. Rogers said the chorus will perform original works from Black and Latino composers and songwriters. He said he made an intentional decision to add Augustus Hill's "Fix Me Jesus" to the set list. Rogers believed it was important to include Hill's work because he is a Detroit native and he composed the song for the Brazeal Dennard Chorus, one of the countries oldest chorus groups focused on preserving Negro spirituals. 
Tickets are $10 and available in advance at the church's bookstore. Tickets will also be sold at the door. For more information, visit sphinxmusic.org/exigence-vocal-ensemble.