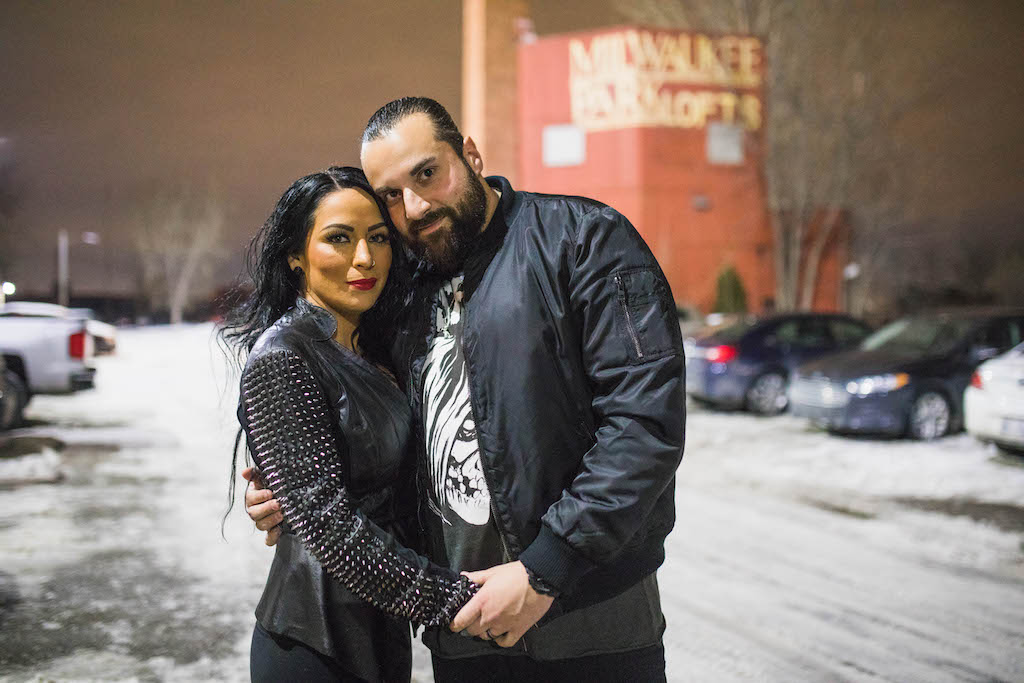 #DetroitLoveStory: Love at a loft party
He knew she was the one
For Valentine's Day, The Neighborhoods will be sharing short and sweet love stories from Detroit couples who met in Detroit. Join in on the love using our #DetroitLoveStory hashtag.
ANGELO AND ERIKA DIPONTI
Neighborhood: Milwaukee Junction
How they met: They met at a party at the Milwaukee Park Lofts and Angelo instantly knew Erika was the one when he first saw her.