SOUND OFF: Is there anything 'vintage Detroit' about these glasses?
What the Buff?
Cartier frames have long been a Detroit fashion staple amongst men and women alike. From buffalo horns (buffs), to wood frames (woods), to wires, there's a frame to fit your face and your fashion sense. You might know them as "Yays," "Buffs," "Woods" or "Wires," but Urban Outfitters wants the world to know otherwise.
The merchandisers over at Urban Outfitters find these glasses to be a "vintage" trend inspired by Detroit. Their "Vintage Detroit Oval Sunglasses" are faux wood Cartier-inspired frames, detailed as "the coolest shades on the block." Urban Outfitters does not have a store in Detroit, but they're obviously not oblivious to Detroit fashion.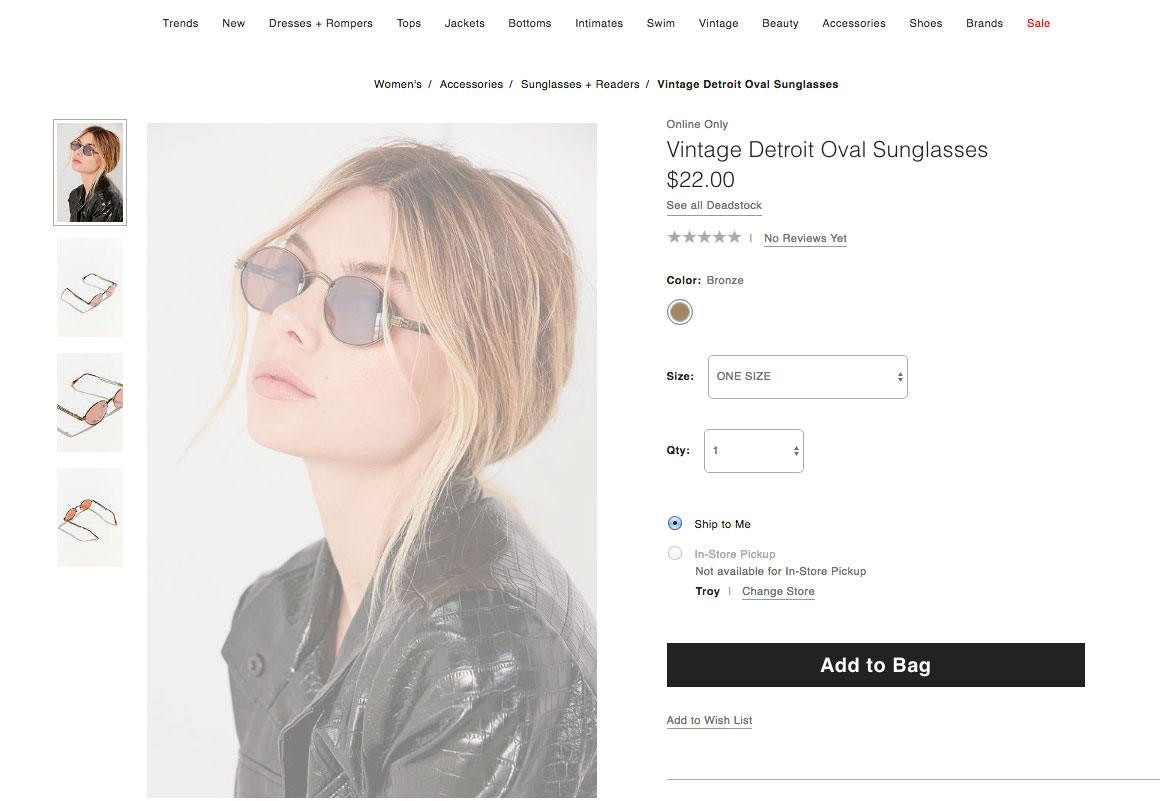 Detroiters have inspired fashion trends for generations and while Cartier frames became popular in our city in the 1980s, the staple is still as relevant today. Unfortunately, Cartier frames have been a target for crime throughout the years. They represent a sense of luxury and a staple of Detroit culture and fashion.
"They represent a sense of luxury and a staple of Detroit culture and fashion."
This is not the first time that Urban Outfitters has sold hood staples as hipster fashion. Last fall they were selling bamboo earrings that you can find at your local beauty supply for $2.99 for $16. They have also tried to sell Murray's pomade which costs about $2, for $6 in store.
Cartier culture runs so deep that Inkster congressman, Jewell Jones (who is the youngest in state legislature), took to Instagram to let us know that he was the first person to wear "Yays" on the History Channel.
Detroiters can always tell real Cartiers from the fakes. Here's what some residents had to say about this fashion faux pas:
Only Detroiters get why this is disrespectful ? ? pic.twitter.com/66wCb7sGWj

— Philip Lewis (@Phil_Lewis_) August 31, 2017
"Vintage Detroit Oval Sunglasses" pic.twitter.com/qVWHetp8AC

— Bitchin Badass Banks (@AOImani_) August 30, 2017
Some Detroiters even responded by showing off their Cartier wood frames.
"Vintage Detroit Oval Sunglasses" ??? pic.twitter.com/eLdLYKOyXN

— HUE DADDY (@DOPEDIV_HUEY) August 31, 2017
Detroit artist Earlly Mac posted a photo collage of the retailer's knockoffs, himself in a pair of Cartier woods and Blade Icewood, the late rapper known as "The Great Lakes Ruler," in a pair of Cartier wood frames saying "Y'all reaching? The two examples on the right are Detroit vintage glasses."
They say imitation is the best form of flattery, but culture vultures are never in style. Safe to say that Detroiters are not here for the knockoffs.
Photo credits: Cyrus Tetteh, Dante Rionda